Eco-leather
Eco-leather, also known as synthetic leather or faux leather, is a material that looks like leather, but is not. Eco-leather from Toptextil and Fargotex is created from durable polyurethane and organic cotton, making it an ideal alternative to real leather. There are areas where eco-leather is more desirable than natural leather. This is due to the increased resistance of eco-leather to weather conditions. This is why eco-leather is more commonly used on yachts, motorboats, or scooters. Also, medical equipment such as dental chairs or massage tables are more durable if they are made of synthetic leather. Such pieces of equipment should be regularly disinfected, usually with solvent-based products. The action of these specifics on natural leather leads to the dissolution of the top layer of color and, as a result, the drying of natural leather. Artificial leather is resistant to chemicals.
Abbreviations, or a few words about the chemical composition of synthetic materials
Polyester fibers are the most versatile synthetic fibers. This is a group of fibers characterized by high tensile strength, abrasion resistance, good resistance to light. Artificial does not mean inferior at all! The fiber used in the fabrics available in our store, as well as in our printed fabrics, have health safety certificates and approvals confirming their highest quality.
We divide synthetic fibers into:
PA - polyamide
PAN - polyacrylonitrile
PP - polypropylene
PU - polyurethane
PES - polyester
EL - spandex / elastane
NY - nylon
Pilling
Pilling (otherwise known as fleecing) is the process of formation of clusters of tangled fibers (balls) on the surface of textile products under the influence of friction. This phenomenon is characteristic of synthetic and wool textiles. The degree of susceptibility to pilling is determined according to EN ISO 12945-2 on a scale of 1-5, where 5 means maximum resistance. There are various ways to reduce pilling, such as choosing a suitable polyester fiber or using an anti-pilling finish. However, it is worth remembering that the phenomenon of pilling is temporary and disappears after a few weeks/months of using the furniture.
Offsetting threads in the seam
Testing the resistance of a fabric to thread displacement in the seam involves stretching samples of the stitched fabric in a testing machine with a constant force matched to the type of fabric and its intended use. The result of the test is the amount of clearance specified in millimeters. The thread offset test is performed in accordance with ISO 13936-2:2005, and the result obtained is given in three categories: A, B or C, where A is the best result, meaning that the fabric's seam clearance is less than 4 mm.
Resistance of staining to friction
By testing the resistance of the staining to friction, it is possible to determine whether the fabric will discolor during use and thus may stain our clothes. In the case of upholstery fabrics, this is a particularly important feature given that they are usually used for many years, and in the case of intense fabric color such as red or black, the stains formed on our clothes can be permanent. We can distinguish between two types of testing: dry and wet. Certification is based on ISO 105 X12:2005, and the result is given on a scale of 1-5, where 5 means maximum resistance, 1 - no resistance.
Resistance of staining to light (EN ISO 105-B02)
The light resistance test is carried out on two identical fabric samples. One of them is placed in a chamber, which affects the sample with light of an intensity according to the standard, but also with an appropriate level of temperature. After the test, the sample from the chamber is compared with the fabric sample that was not subjected to light.  The result is evaluated on an 8-point scale to assess color change. So that you don't have a problem remembering individual test results, it's worth noting the category in which the test falls. Category A is the highest, so fabrics that have such an entry in most tests are durable and long-lasting.
Certificate of flame retardancy from FIRA
Royal is a flame-retardant fabric compliant with BS5852 Part 1 Source 1 and 2, covered by an approval issued by the British Institute FIRA. This standard is used to assess the flammability of fabrics subjected to different sources of ignition: gas and match. Fabrics covered by this approval retard the spread of fire and are intended for specialized applications where high safety standards must be met (hotels, restaurants, public facilities) and for anyone insisting on the highest standard of flame retardancy.
Antibacterial and antifungal properties
Kongo fabric collections from Toptextil and Fargotex have antibacterial and antifungal properties, as confirmed by a certificate granted by the Textile Institute in Lodz according to PN-EN ISO 14119:2005 Method B2 and PN-EN ISO 20645:2006 standards. The fabrics clearly inhibit the growth of Staphylococcus aureus bacteria, causing, among other things, infections of the skin and subcutaneous tissues and poisoning associated with the production of toxins. They have also shown resistance to the growth of harmful fungi, including Chaetomium globosum, which causes discoloration and decay of wood. These properties make them an excellent choice for allergy sufferers sensitive to microorganisms.
Antibacterial collections you will find in our store : Bloom, Tierra, Strong, Kongo, Zante, or Madagascar.
CLEANABOO +
Cleanaboo+ technology is a Toptextil-developed way of producing fabrics so that dirt particles do not permanently adhere to the fabric fibers. Fabrics produced with Cleanaboo + technology are characterized by extraordinary ease of removal of even the most stubborn stains. Stains from coffee, chocolate, children's markers and even your pets' dirty paws pose no threat to your furniture. Cleanaboo+ is the perfect solution for a family living room full of playing children and lazing pets. Cleanaboo + technology is professional stain protection. Removing stains has never been so easy!
Fabrics with Cleanaboo+ technology : Congo and Aragon.cleanaboo+
CLEANABOO
Cleanaboo technology reduces the absorption of liquids into the fabric structure. Cleanaboo is a coating that protects the fabric, so that absolutely any liquid spilled on the fabric is formed into droplets and does not penetrate into the fabric. All stains, even those from coffee, wine or currant juice don't stand a chance! It is important that the upholstered furniture on which you spend a lot of time is not only pretty and functional, but above all easy to maintain. Thanks to Cleanaboo, your sofas, armchairs and chairs will always be free of dirt and will keep their new look for years.
Fabrics with Cleanaboo technology : Angel, Aragon, Aurora, Bristol, Casablanca, Dream Velvet, Eureka, Garden, Granada, Hamilton, Horton, Hugge, Jaguar, Magic Velvet, Prestige, Tunis, Venus Velvet.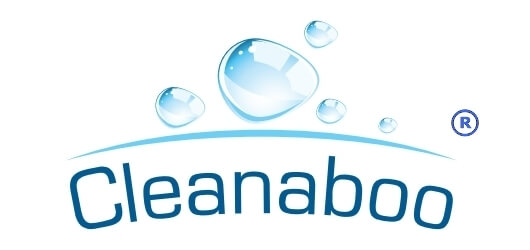 What is the Martindale test ?
The Martindale test is nothing more than simply a test of the abrasion resistance of fabrics. Its result indicates what amount of intense rubbing the fabric is able to withstand before it becomes abraded and damaged. Therefore, when choosing an upholstered piece of furniture, it is worth paying attention to the value of the test result to get an idea of its quality and resistance to daily use. The rule is simple - the higher the number, the more durable the material. Martindale resistance test is a standard way to test the durability of a fabric for use. It uses a special machine that rubs the fabric under test with either wool or sandpaper under high pressure. The rubbing is done in a certain number of cycles, which indicate the resistance of the fabric before a mark appears on it. The Martindale scale, on the other hand, is the number of cycles taken until changes in the appearance of the upholstery occur. With intensive use, 4,000 cycles means about a year's use of a piece of furniture, which indicates that fabrics with a score above 4,000 cycles guarantee upholstery safe use for about 10 years.